Amsterdam

Ghent

Ghent/Amsterdam or Remote
Teamleader Focus

Teamleader Orbit
Amsterdam

Ghent

Ghent/Amsterdam or Remote
Teamleader Focus

Teamleader Orbit
"It feels unreal when you realize that more than 15.000 businesses sell, bill and organise their work with our software.
Our goal is to streamline their operations by tackling tedious administrative tasks, allowing them to focus on what really matters. We're constantly challenging the status quo and pushing ourselves for improvements."  Jeroen De Wit CEO & Founder of Teamleader
Shaking things up & and

doing things differently.
With Teamleader Focus, we offer an easy-to-use work-management software for entrepreneurs and small companies. Teamleader Orbit is the most comprehensive software for the daily operations of best-in-class agencies.
At Teamleader, we're all about shaking things up and doing things differently! With an optimistic, enthusiastic, and passionate attitude, we strive to exceed our customers' expectations. 


Teamleader's success depends on its people.
We firmly believe that our company's success depends on its people, and we're proud and lucky to have a team that loves to work together, shares insights and supports, and celebrates each other's victories. We offer a comfortable blend of office and remote work options, investing in a happy and healthy workforce and an internal learning & development program that covers every phase of your career.
We're lively, not corporate.
We're hands-on with an entrepreneurial mentality and a learn-by-doing attitude. We believe in growth: for our customers, for our company, and for you. We're lively, not corporate. We have the energy and boldness of a startup and the expertise and pragmatism of a scale-up.
What are you waiting for?
Be your authentic self.
We're committed to diversity and inclusion in our workplace. We strive to create an environment where everyone feels valued and supported, regardless of their background or identity. We want you to be able to feel comfortable being your authentic self. Read more about our sustainability practice here.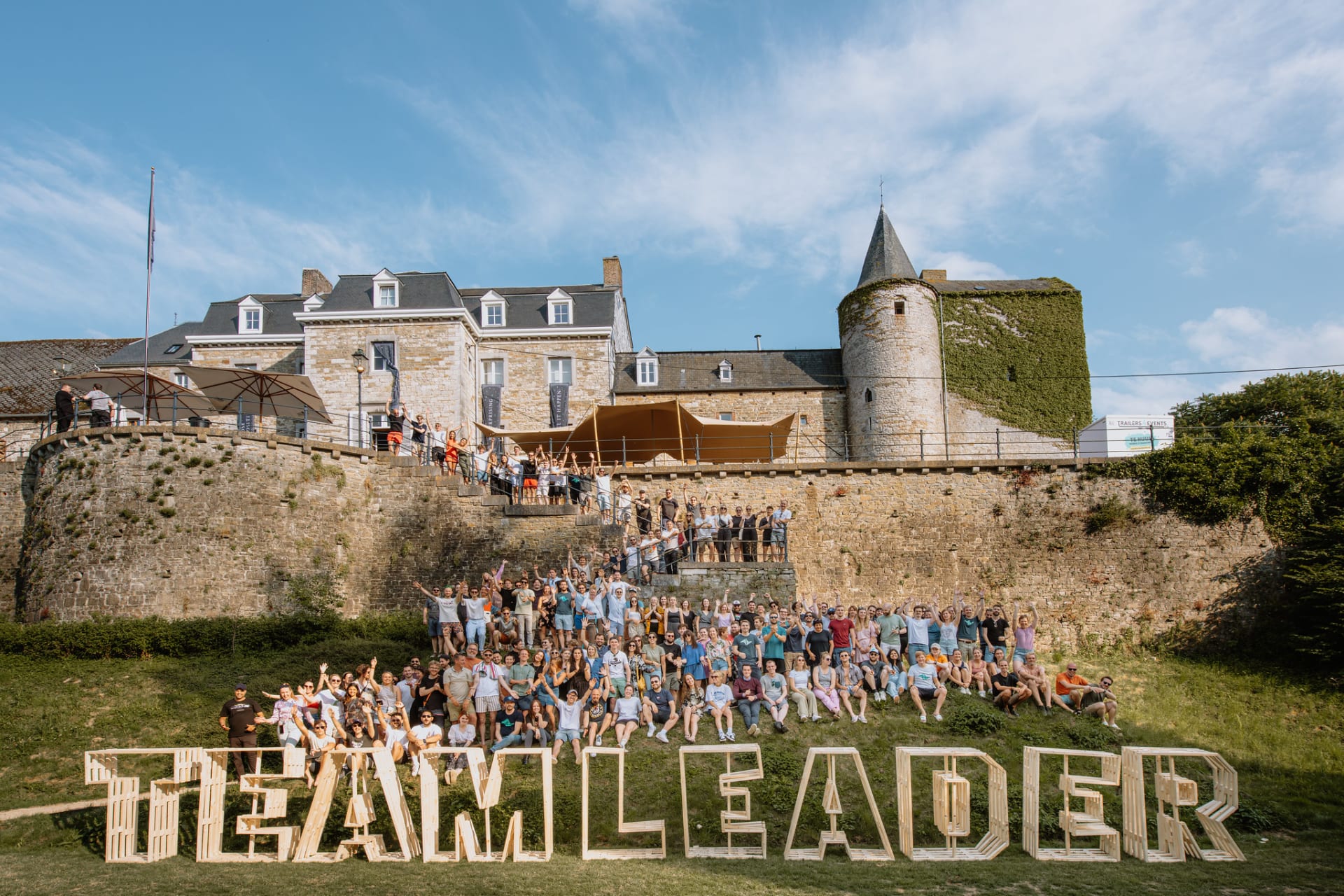 No Teamleader without our people.
Meet our team and get to know the talented individuals who make up our company. We're proud of the diverse and dynamic team we've built, and we think you'll love getting to know them as much as we do. We believe that getting to know your potential colleagues is an essential part of the hiring process, and we're excited to introduce you to the people who could be your future teammates.