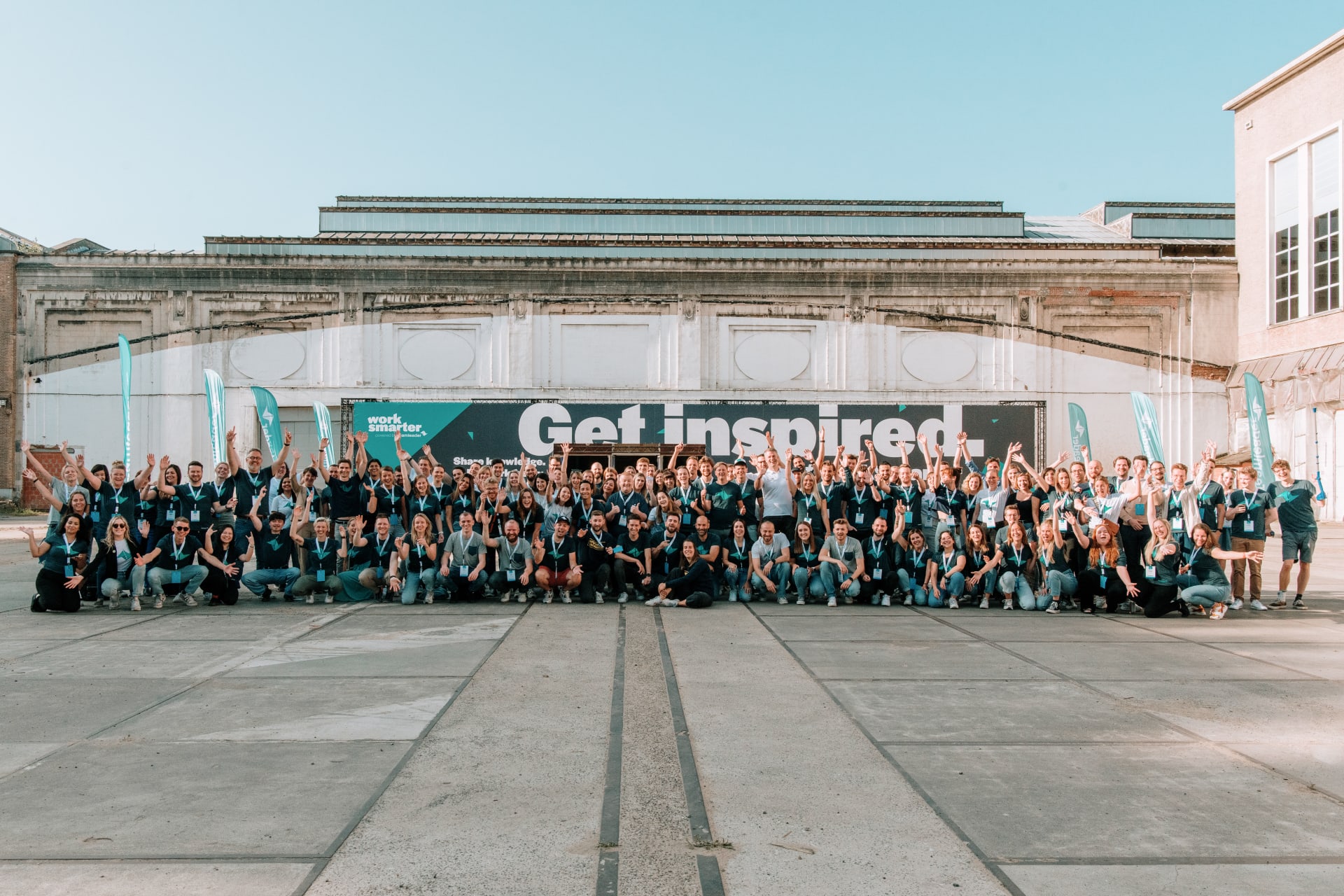 Internships at Teamleader
Ghent

,

Vlaams Gewest

,

Belgium

Internships & Student Jobs
Job description
Who are we and why should you care?
Teamleader is a SaaS scale-up founded in 2012 in Ghent, Belgium and since 2022, part of the Visma Group. Our goal is to automate and simplify work for small and medium European businesses. With Teamleader Focus, we simplify work for small businesses by offering an all-in-one solution for CRM, project management and invoicing. Recently, we acquired Vectera, which provided our new Customer Meeting add-on. Teamleader Orbit, acquired in 2019, focuses on helping medium-sized agencies thrive. Find out more about Teamleader as a company, our products and why you should consider applying, here.

Internships we offer in 2023
Sales Teamleader Orbit:

Language requirement: Fluent in Dutch or German and English
Not afraid of cold calling and cold prospecting
Tasks include: building a list of potential leads, research on leads, updating data in the CRM, reach out to prospects, and event prospecting if available
Can work from our office in Ghent, Belgium or Amsterdam, the Netherlands
Design:
Language requirement: Fluent in English, fluency in other languages is a plus
You'll gain practical experiences in Design Thinking Methodology, 10 heuristics, user research principles, Figma (design tool, component library), and MIRO (brainstorming canvas)
You'll learn to put user first in your design approach, to analyse customers' requests, translate needs into concepts and wireframes, set up user tests, and present solutions
Can work from our office in Ghent, Belgium
Customer Success:
Language requirement: Fluent in Dutch and English, French/ German/ Italian a plus
You're are able to communicate effectively and authentically with customers and you are not afraid to advise entrepreneurs at C-level
You're positive minded and have a hands-on approach
You're well-organised and detail-oriented
Tasks include: content creation, content translation, reach out to customers, log and analyse customer feedback, participate in customer marketing and customer education initiatives
Can work from our office in Ghent, Belgium
Marketing Go-To-Market:
Language requirement: Fluent in Dutch and English, French is a plus
Marketing, Product or Business education
Tasks include: analyse the competitive landscape of Teamleader products, proper documentation in the competitive intelligence framework, present competitive landscape report 
Can work from our office in Ghent, Belgium
Why others chose Teamleader: we are lively, not corporate.
We have the energy and boldness of a start-up and the expertise and pragmatism of a scale-up. The result: a team of both young and seasoned professionals led by supportive and approachable managers who give recognition and rewards for hard work. You'll be working in a fast-paced tech environment with open feedback culture and room for initiatives as well as ideas. You'll have plenty of room to apply your personality, express yourself, and impact our course of action with your insights or ideas.
We value diversity
Our ambition is to build and sell a product that helps everyone everywhere (starting with Europe) to work smarter, so we want our team to reflect that, too. We believe a diverse, inclusive working environment is crucial to realise that ambition, so we are committed to continue to build and cherish a culture where every colleague feels welcome, appreciated and heard.
Job requirements
Who you are
Have an affinity with technology and love using different digital tools to get things done
Are open-minded and love being in a multi-cultural work environment
Can physically work at our offices either in Ghent, Belgium or Amsterdam, the Netherlands 
Interested? Questions? Get in touch!

Can't wait to discover what your future team looks like?
Go full Sherlock Homes on our Meet our team page. We believe that getting to know your potential colleagues is an essential part of the hiring process, and we're excited to introduce you to the people who could be your future teammates. 
What's next?
Ready to embark on an exciting journey? Let's dive into the application process and discover who you'll be meeting along the way!