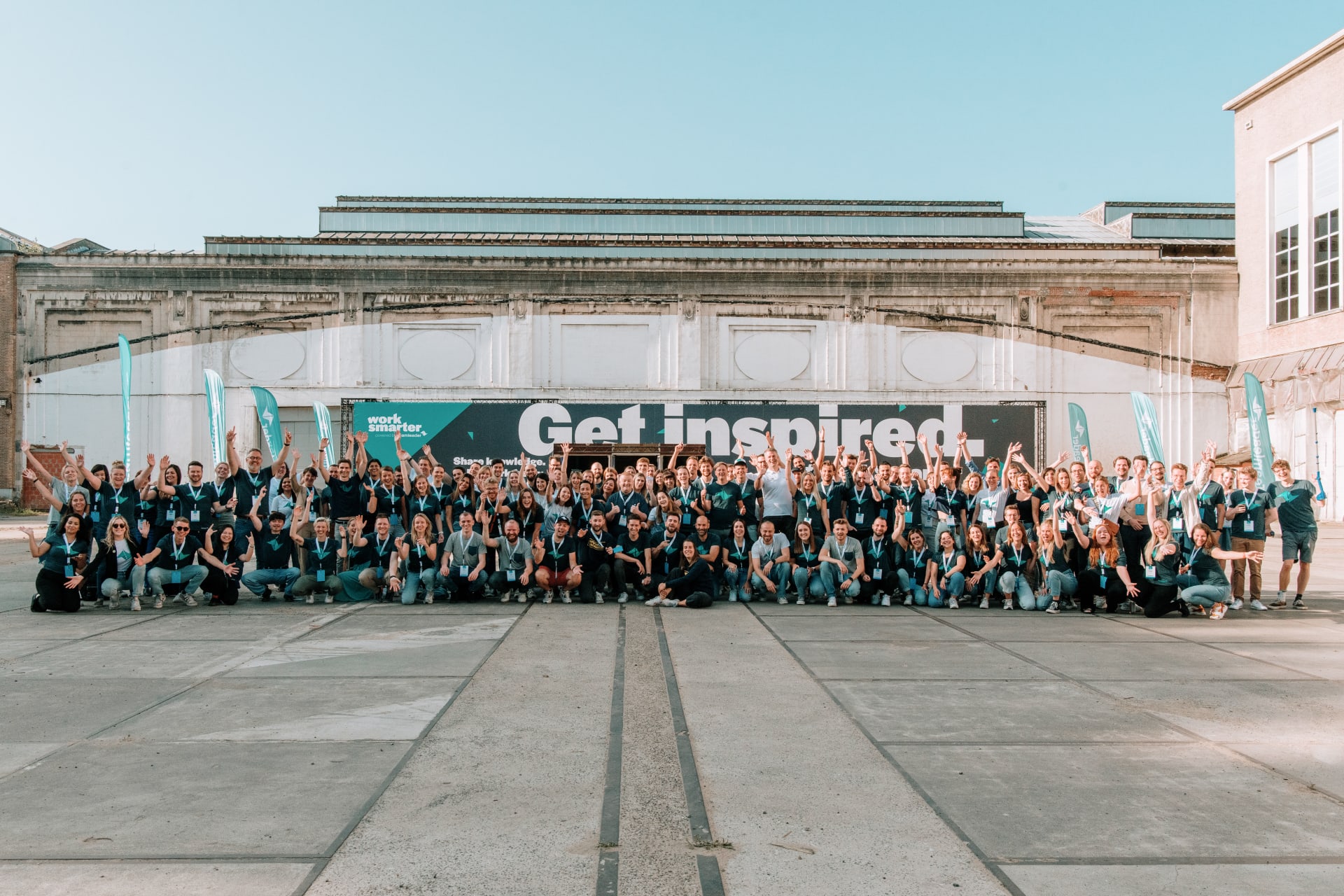 Talent Pool: Business Developer - German Speaking
Remote

Cologne

,

Nordrhein-Westfalen

,

Germany

Sales
Job description
*This is an open application, which means that the vacancy is currently not open, but may be open in the future. You're welcome to send in an application and join our talent pool so that we can reach out to you when the vacancy opens up*
Role: Business/ Sales Developer
Scope: International expansion for Teamleader Orbit in the German-speaking market
Level: Junior
Location: Amsterdam, NL or Ghent, BE or remote from Germany with the flexibility to come to our Ghent, Belgium or Amsterdam, the Netherlands office once a month 
Who are we and why should you care?
Teamleader is a SaaS scale-up founded in 2012 in Ghent, Belgium and since 2022, part of the Visma Group. Our goal is to automate and simplify work for small and medium European businesses. With Teamleader Focus, we simplify work for small businesses by offering an all-in-one solution for CRM, project management and invoicing. Recently, we acquired Vectera, which provided our new Customer Meeting add-on. Teamleader Orbit, acquired in 2019, focuses on helping medium-sized agencies thrive. Find out more about Teamleader as a company, our products and why you should consider applying, here.
Join us on our mission
As a Business Developer at Teamleader
As a Business Developer for the German-speaking market, you will have a key role in the international expansion of Teamleader Orbit sales cycle. While generating potential leads and following up on them, you will be speaking with key stakeholders in the agency market on a daily basis. You will:

explore ways to generate sales growth
inspire companies to digitalise their workflow. You are free in the way you handle this (phone calls, social selling, mails, WhatsApp, LinkedIn, etc.). We will provide you with the tools and training to excel at your job. 
work closely together with our German partners as you will schedule demos for them and brief them in the most efficient way possible, so that you can work towards your common goal: help agencies work smarter. 
work together with the marketing team to help them identify, as well as pursue the right targets and prospects. 

When you start working, you will get an in-depth training, as well as learn everything about us, our story, your colleagues, our workflow-tool and receive a comprehensive sales onboarding. Learning by doing - that is our motto. You will be part of a team that loves to work together, help each other, share insights and achieve success. Before you know it, you will be having your first conversations with potential customers and we will celebrate your first deal together! 
Why others chose Teamleader: we are lively, not corporate.
We have the energy and boldness of a start-up and the expertise and pragmatism of a scale-up. The result: a team of both young and seasoned professionals led by supportive and approachable managers who give recognition and rewards for hard work. You'll be working in a fast-paced tech environment with open feedback culture and room for initiatives as well as ideas. You'll have plenty of room to apply your personality, express yourself, and impact our course of action with your insights or ideas.

On top of that, you'll get:
An extensive training budget

A hybrid working model: a pleasant mix of office and home working. Find out more here.

A personal tooling budget, to make working from home as comfortable as from our offices.

Daily budget-friendly in-house prepared lunch and dinner options (at our BE office), as well as Free Food Fridays, Friyays and numerous sport initiatives at our offices.

Competitive and market-conform salary with compensations and benefits, including mobility options.

They'll see you as an equal business partner. Your main goal is to add value during your conversations and help our leads work smarter.

Our long-lasting dedication to employee well-being, just take a look at our career page and Instagram to see how we keep the Team(leader) spirit going.
We value diversity.
Our ambition is to build and sell a product that helps everyone everywhere (starting with Europe) to work smarter, so we want our team to reflect that, too. We believe a diverse, inclusive working environment is crucial to realise that ambition, so we are committed to continue to build and cherish a culture where every colleague feels welcome, appreciated and heard.

Job requirements
You'd be a great fit for this role, if you:

are fluent in German (native level) and English (professional level) 
*only for remote colleagues in Germany* have the flexibility to come to our Ghent, Belgium or Amsterdam, the Netherlands office once a month and stay for at least one week.
love to talk with C-level executives about their business and identify their needs as to their workflow and business processes. We mainly focus on marketing agencies, digital agencies and IT companies. We want you to get to know and understand the companies you're reaching out too. You have a genuine interest in their market and you want to help them to work smarter.

have experience in sales but this is not a hard requirement. Preferably, you know a thing or two about B2B outbound sales and the world of marketing agencies.
strongly believe in technology and have affinity with cloud-based applications. 
believe in positivity and persistence. Your focus will be on making calls and you will need to put in efforts to transform those calls into successful sales. Positivity is key here!
are a good listener and able to ask the right questions. You can put yourself in the customers' shoes and make the buyer feel understood. Your main prospects will be business owners, administration officers, operations managers, project managers or finance managers. Your goal is to build a relationship with them and earn their trust.
are eager to learn and proactive. You need to be able to try different approaches, think innovatively and change strategies if necessary.
Interested? Questions? Get in touch!
Can't wait to discover what your future team looks like?
Go full Sherlock Homes on our Meet our team page. We believe that getting to know your potential colleagues is an essential part of the hiring process, and we're excited to introduce you to the people who could be your future teammates. 
What's next?
Ready to embark on an exciting journey? Let's dive into the application process and discover who you'll be meeting along the way!