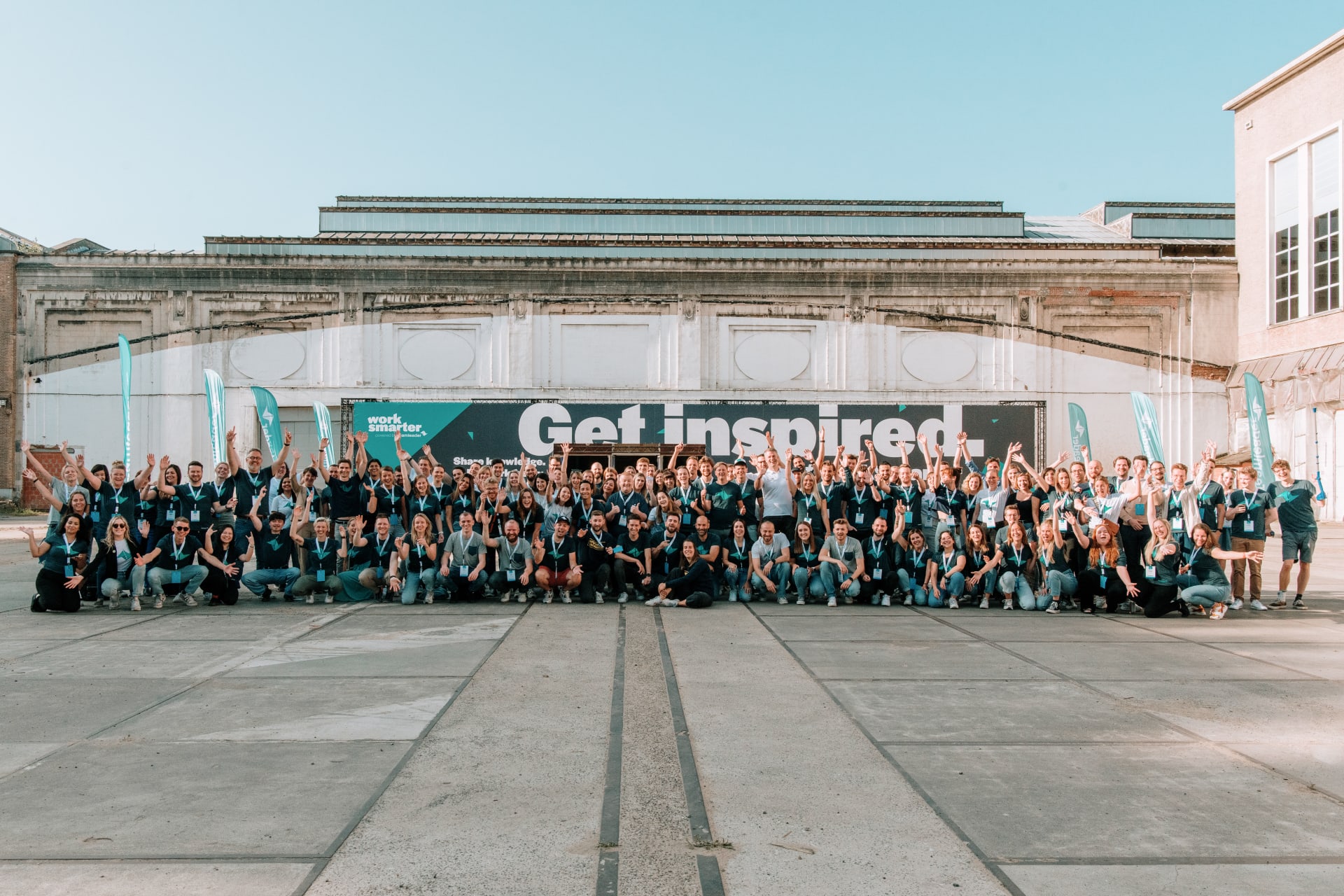 Controller
Ghent

,

Vlaams Gewest

,

Belgium

Finance
Job description
Role: Controller

Scope: Overseeing financial operations, ensuring compliance, and contributing to the company's financial growth

Level: Medior / Senior

Location: Ghent, Belgium, with hybrid working model

Timing: ASAP
Who are we and why should you care?
Teamleader is a SaaS scale-up founded in 2012 in Ghent, Belgium and since 2022, part of the Visma Group. Our goal is to automate and simplify work for small and medium European businesses. With Teamleader Focus, we simplify work for small businesses by offering an all-in-one solution for CRM, project management and invoicing. Teamleader Orbit, acquired in 2019, focuses on helping medium-sized agencies thrive. In 2022, we acquired Vectera, which provided our Customer Meeting add-on. Find out more about Teamleader as a company, our products and why you should consider applying, here.

We're looking for a Controller to join us on our mission
As a Controller at Teamleader:
You will be a vital part of our finance team, responsible for overseeing financial operations, ensuring compliance, and contributing to the company's financial growth. This role requires a tech-savvy individual who can leverage financial software tools to streamline processes, analyze data, and make data-driven financial decisions. You will work alongside our accountants and collection officers, reporting directly to the Head of Finance:
The monthly financial fast-closing: Review of the revenue allocation, monthly salary bookings, provisions and accruals, in an accurate and timely manner. Generate a month-over-month analytics and the monthly reporting deck which provides insights in the performance of the company to Management and the Board.

Cost Control: Collaborate with department heads to develop and manage the company's costs versus budget, e.g. marketing spent.

Audit and Compliance: Prepare and review annual financial statements, ensuring accuracy and compliance with accounting standards. Coordinate and manage external audits, ensuring adherence to financial regulations and best practices.

Tax: Assist with tax audits and tax returns, support the Head of Finance and CFO with the company's tax strategy, identifying opportunities for tax savings and compliance.

Process Improvement: Identify areas for process improvement and automation within the finance department, utilizing technology to increase efficiency.

Team Collaboration: Collaborate closely with the Head of Finance, accountants, and collection officers to ensure smooth financial operations. Actively engage in knowledge sharing with the other members of the team. Collaborate with various cross-functional teams, such as accounting and marketing. Effective communication and teamwork are essential for providing financial insights, aligning financial strategies, and implementing process improvements.
Why others chose Teamleader: we're lively, not corporate
We have the energy and boldness of a start-up and the expertise and pragmatism of a scale-up. The result: a team of both young and seasoned professionals led by supportive and approachable managers who give recognition and rewards for hard work. You'll be working in a fast-paced tech environment with open feedback culture and room for initiatives as well as ideas. You'll have plenty of room to apply your personality, express yourself, and impact our course of action with your insights or ideas.

On top of that, you'll get:
An extensive training budget

A hybrid working model: a pleasant mix of office and home working. Find out more here.

A personal tooling budget, to make working from home as comfortable as from our offices.

Daily budget-friendly in-house prepared lunch and dinner options, as well as Free Food Fridays, Friyays and numerous sport initiatives!

Competitive and market-conform salary with compensations and benefits, including mobility options.

32 holidays on top of the standard public ones! (based on full-time employment)

Our long-lasting dedication to employee well-being, just take a look at our career page and Instagram to see how we keep the Team(leader) spirit going.
We value diversity
Our ambition is to build and sell a product that helps everyone everywhere (starting with Europe) to work smarter, so we want our team to reflect that. We believe that a diverse, inclusive working environment is crucial to realise that ambition, so we're committed to continue to build and cherish a culture where every colleague feels welcome, appreciated and heard.

Job requirements
You'd be a great fit for this role, if you:
Have minimum 3-5 years of relevant experience in a similar role.

Have excellent analytical and problem-solving skills.

Are tech-savvy with an understanding of financial software, data analysis tools, and Microsoft Excel.

Have a solid understanding of financial regulations and compliance.

Are an independent worker: You take initiative and manage critical financial processes autonomously.

Have attention to detail and a high level of accuracy.

Have great communication skills in Dutch and English, both written and verbally.
Interested? Questions? Get in touch!

Can't wait to discover what your future team looks like?
Go full Sherlock Homes on our Meet our team page. We believe that getting to know your potential colleagues is an essential part of the hiring process, and we're excited to introduce you to the people who could be your future teammates. 
What's next?
Ready to embark on an exciting journey? Let's dive into the application process and discover who you'll be meeting along the way!